About The Beach Cottage
Wake up to a breathtaking view of the horizon.
Right on the beach. A beach like 1980's Boracay, Soft, fine, white powdery sand.
Amazing sea view from every room.
Take time to sit on the private deck of yours on cottage facing west sea. Sip your coffee slowly and contemplate how lucky you are to live in a world where such experiences are possible. Yes, a cottage right on the mind-blowing beach!
Welcome to The Fisherman's Cottage, El Nido, Palawan.
The undiscovered paradise.
Entire cottage is exclusively for you & your group. Not sharing with any other guests.
Come and discover a wonderful beach stay on the beautiful side of El Nido.
Facing west. Witness breathtaking sunset from your own large balcony.
Fisherman's cottage made of woods & Environmental-friendly materials.
Opened its door for guests in April 2019. A remote exotic accommodation right on the white powdery fine beach, just for you.
You might wear yourself out on an adventure or two, but you'll never get tired of the views you'll have, especially at the beginning and end of each day. You'll hear the sound of waves front of you. You'll notice the stars, even while the sky is a pale shade of blue.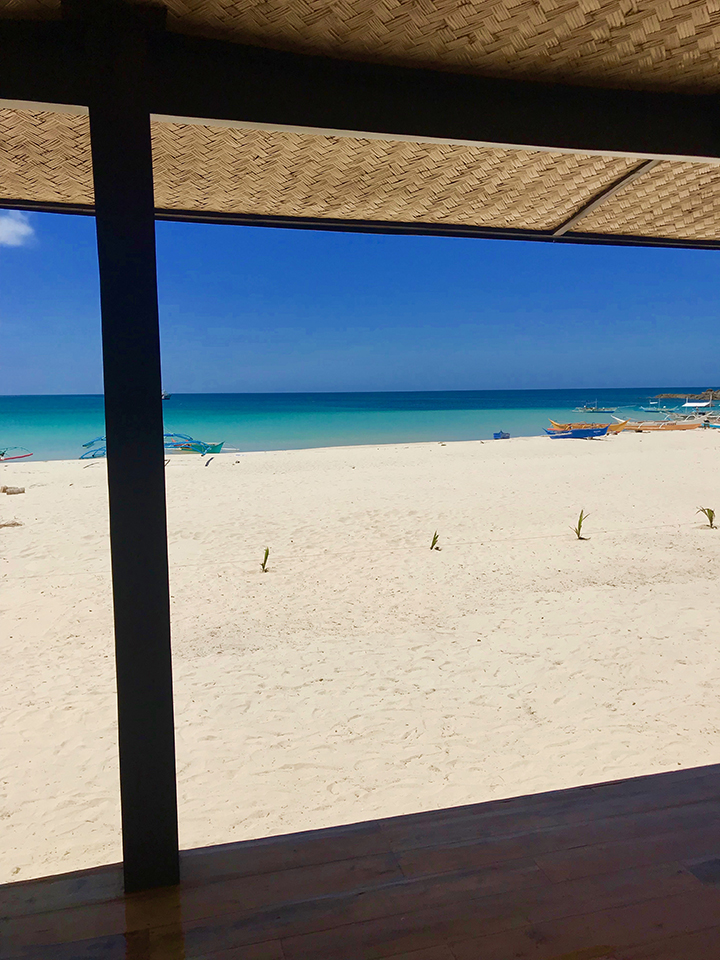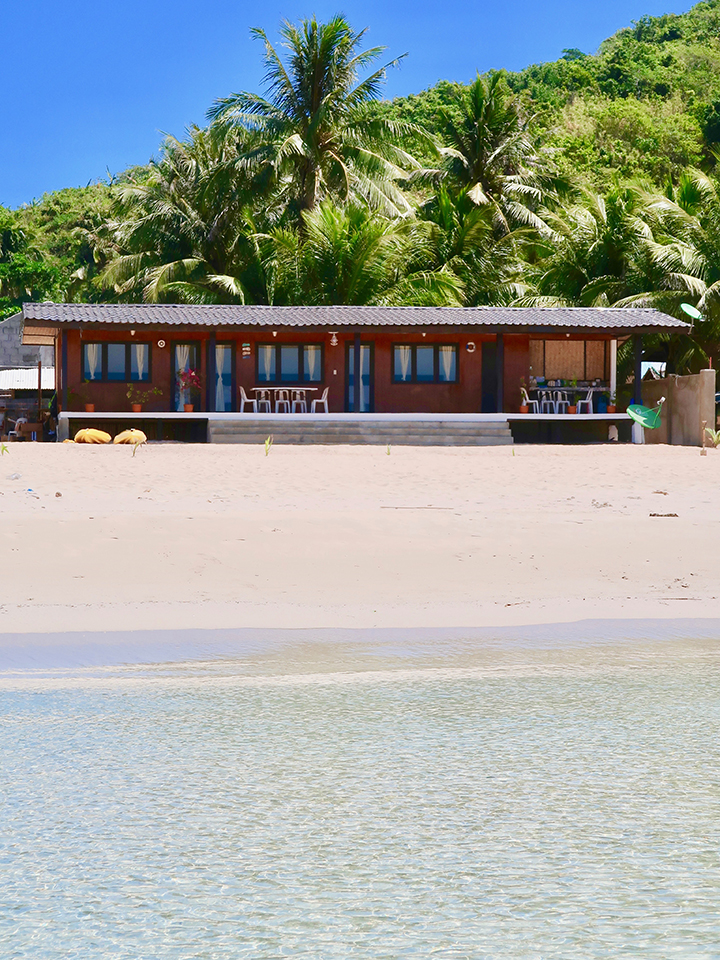 Fisherman's Cottage is a sustainable development, a Zero Carbon Zone. A completely off-grid tropical heaven which runs entirely on renewable energy.
Fisherman's Cottage is a 3 bedroom beach cottage and located within the fisherman's village at Diapila, Teneguiban, El Nido, Palawan which is one hour away from El Nido Airport by road.
Located away from crowded town of El Nido and completely off the grid village. Powered by our own solar system. Diapila is blessed by one of the most beautiful white sand beaches in El Nido. Just like "Old Boracay".
You may go for snorkeling just nearby or kayak. In the evening enjoy beach bbq's and star gazing. With often sightings of turtles, fireflies and plankton, this spot is truly magical.
This beautiful cottage built for beach enthusiastic people who loves nothing but the beach, sand, wind and waves. Enjoy mesmerizing views, chilled drinks, funky music, a cooling breeze and magical moments await…
Water on the sea is crystal clear and shallow that you can walk far. Our cottage facing west and you will be able to experience mind-blowing sunset from your own balcony or room.
Guests can enjoy island living, kayaking, spend lazy afternoon in hammock, read books, island hopping, walking on soft sand by barefoot. Basketball, volleyball also available. Property is right on the beach with a large balcony. Sip fresh coconut juice, grill freshly catch fishes from the sea is life here. At night witness thousands of stars and listen to the waves.